Two Ways You Can Get Involved In Our Training Center Sponsorship As An Individual Or Business
Storm Performance currently has our new training center in Downtown Corpus Christi. Our training center is a 12,000 square foot building which will have three volleyball courts, offices, athlete sports performance training, a volleyball pro shop, meeting room, and parking.
Training Center Sponsorship Program For Businesses
Are you looking for ways to reach more people for your business Let's talk!
Storm Performance is on the forefront of training female athletes in the Corpus Christi area. Becoming a training center sponsor can provide valuable advertising opportunities for your business to increase exposure and awareness to a passionate and tight knit community.
We are currently looking for sponsors for our new training center. Our training center is a 12,000 square foot facility that will provide a variety of activities for the future.
In our building 2,000 ft will be devoted to our offices. 10,000 sq ft is a warehouse which will have three full courts and our athlete training area.
Individual Sponsorship
If you are an individual who would like to help us with our training center you can sponsor any amount you would like by CLICKING HERE.
How Would It Work
You can purchase a sponsorship two ways.
First, download, print, fill out and mail back our sponsorship form.
CLICK HERE FOR SPONSORSHIP FORM
Scroll down and purchase any level online.
Gold Level Sponsorship is $1,000 and would include the following:
3'x4′ Banner Of Your Business Mounted On Wall Supplied By Your Business
Business Instagram tag included on Instagram Posts Until August 31 2022
Business Logo hyperlinked to your website on our website front page
Business Logo hyperlinked to your website on our clinics/lessons page
Business Logo hyperlinked to your website on our website sponsor page
Silver Level Sponsorship is $750 and would include the following:
3'x4′ Banner Of Your Business Mounted On Wall Supplied By Your Business
Business Logo hyperlinked to your website on our clinics/lessons page
Business Logo hyperlinked to your website on our website sponsor page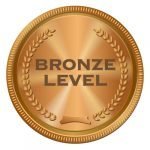 Bronze Level Sponsorship is $500 and would include the following:
3'x4′ Banner Of Your Business Mounted On Wall Supplied By Your Business
Business name hyperlinked to your website on our website sponsor page